Countries of the world are braving up towards the possibility of a post oil era with a sense of urgency. In April 2016, Bloomberg reported that the Deputy Crown Prince of Saudi Arabia, Mohammed bin Salman committed $2 trillion to help wean the kingdom off oil and prepare for a new economic scenario.
Norway, Kuwait, UAE have also saved enough from oil to diversify themselves away from thinking oil. Dubai's revenues used a moderate amount of oil reserves to generate the infrastructure for trade, manufacturing and tourism, in order to build up Dubai's economy. Today, Dubai has become a more dynamic and diversified economy and wouldn't budge even if fossil fuels decay.
Below are five reasons experts believe the oil era is over
Decline in oil prices
The stunning fall in oil prices, from a peak of $115 per barrel in June 2014 to under $35 at the end of February 2016, has been one of the most significant global energy crisis in recent years. Experts are beginning to say that this may signal a terminal decline for crude oil.
Oil prices have been unstable in the last 50 years, but the most recent slump has been one of the most significant in history.
Most affected have been exporting countries like Nigeria, whose economy came crumbling without any support system because even after several years, Nigeria failed to make judicial use of its big gains from crude oil sales.
2. Advancement in technology
Either we believe in the success of Electric Vehicles (EVs) or not, one thing is sure, there will finally come a time, when the crude oil will give way to another major development. Why? Nothing lasts forever. The more progress we continue to record in science and technology, the more destabilisation current systems will witness.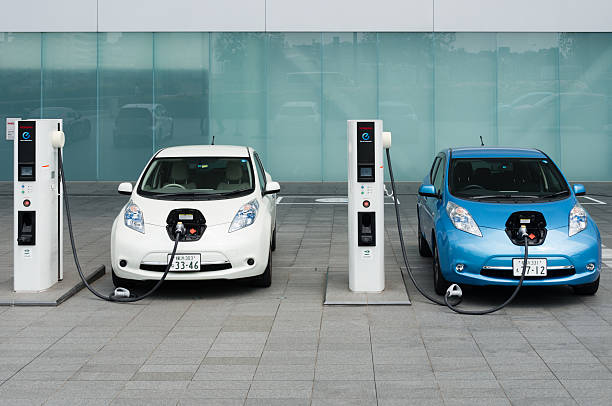 3. Drive Towards Cleaner Energy
The global consensus that oil (along with coal) is responsible for climate change is a major drive towards cleaner alternatives. The agreement in Paris on reducing the rising sea levels, receding glaciers and extremes of weather has greatly contributed to the move from oil.
For transportation, the most prominent oil contender now seems to be lithium-ion batteries, although it is early to become too optimistic about the sustainability of EVs, especially in a continent like Africa where more fundamental challenges such as power and infrastructure need to be addressed before adoption can be feasible.
4. Dearth of Investors in Oil Sector
Global oil discoveries fell to a record low in 2016 as companies continued to cut spending and conventional oil projects sanctioned were at the lowest level in more than 70 years, according to the International Energy Agency. Oil discoveries declined to 2.4 billion barrels in 2016, compared with an average of 9 billion barrels per year over the past 15 years
In a strategic move, a lot of IOCs (International Oil Companies) are beginning to decommission their assets before they go bankrupt.
5. Lack of buyers
In August 2017, Minister of Science and Technology, Ogbonnaya Onu said it was increasingly becoming difficult for Nigeria to find a suitable buyer for its crude oil as most countries are looking away from oil. This may be over stated at present, but if more success is recorded especially in the development of cost-effective and viable Electric Vehicles, it sounds like a possibility.
For instance, US, a major destination of Nigeria's crude oil export consumed approximately 7.21 billion barrels of total U.S. petroleum consumption in 2016. Of the whole petroleum consumption, 47% was motor gasoline (includes ethanol), 20% was distillate fuel (heating oil and diesel fuel), and 8% was jet fuel, according to US Energy Information Administration. This means that the prime products threatened by EVs (Gasoline and Diesel) account for about 67% of US total petroleum product consumption and this greatly signals a huge reduction in demand if EVs thrive.
Nigeria: The Imperative of Economic Diversification
No topic in Nigeria's public discourse domain has been as over-flogged as economic diversification. If Nigeria did anything different for each time the word 'economic diversification' was mentioned, the economy will be one of the most buoyant in the world by now.
Nigeria needs break beyond the backwater of a mono-economy with impactful investments in vibrant non-oil industries such as mining, agriculture as well as science and technology.
Nigeria also needs to attain self-sufficiency of all it needs as a country.
Experts warn that failure to scale up other sectors will leave Nigeria in unrecoverable state if people wake up one day to discover that crude oil is no longer worth a penny per barrel. They also believe that as the world moves towards cleaner sources of energy especially in transportation, countries whose foreign reserves are built on oil export gains might greatly suffer economic backlash.
Apart from this, Nigeria also needs to invest heavily in transforming its gas resources and attaining enough power generation capacity that can foster industrial development across board.